The Masters of Martial Arts are pleased to announce the opening of our "Black Belt Martial Arts Academy" in Accrington.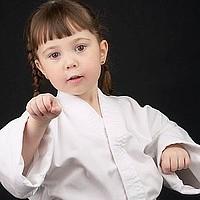 This training facility has gained "Centre of Excellence" status from "The British Ju Jitsu Association GB", the National Governing Body.
What makes this so special??
Master Martin Dixon Explained.
This Academy is the jewel in the crown. We have about a dozen satellite academies in the surrounding areas of the North West offering fantastic tuition and classes. Those students who are already attending these will be able to attend specialised courses and take advantage of the facilities.
For anyone thinking of taking up Martial Arts either for themselves or their children I firmly believe that this is the place to be. The quality of tuition, varied programmes, specialised courses, weapons, self defence, executive personal protection programme, kindergarten classes, after school programmes, Shift workers classes, Bully Buster programmes, Self Esteem courses, Leadership Courses, and varied class times I believe cannot be bettered.
We also offer Free trial Lessons, A Free Uniform, Family Discounts and much more. Contact us today for more details.
CLICK HERE TO JOIN NOW Or Call 07850 317 553 for your first free lesson